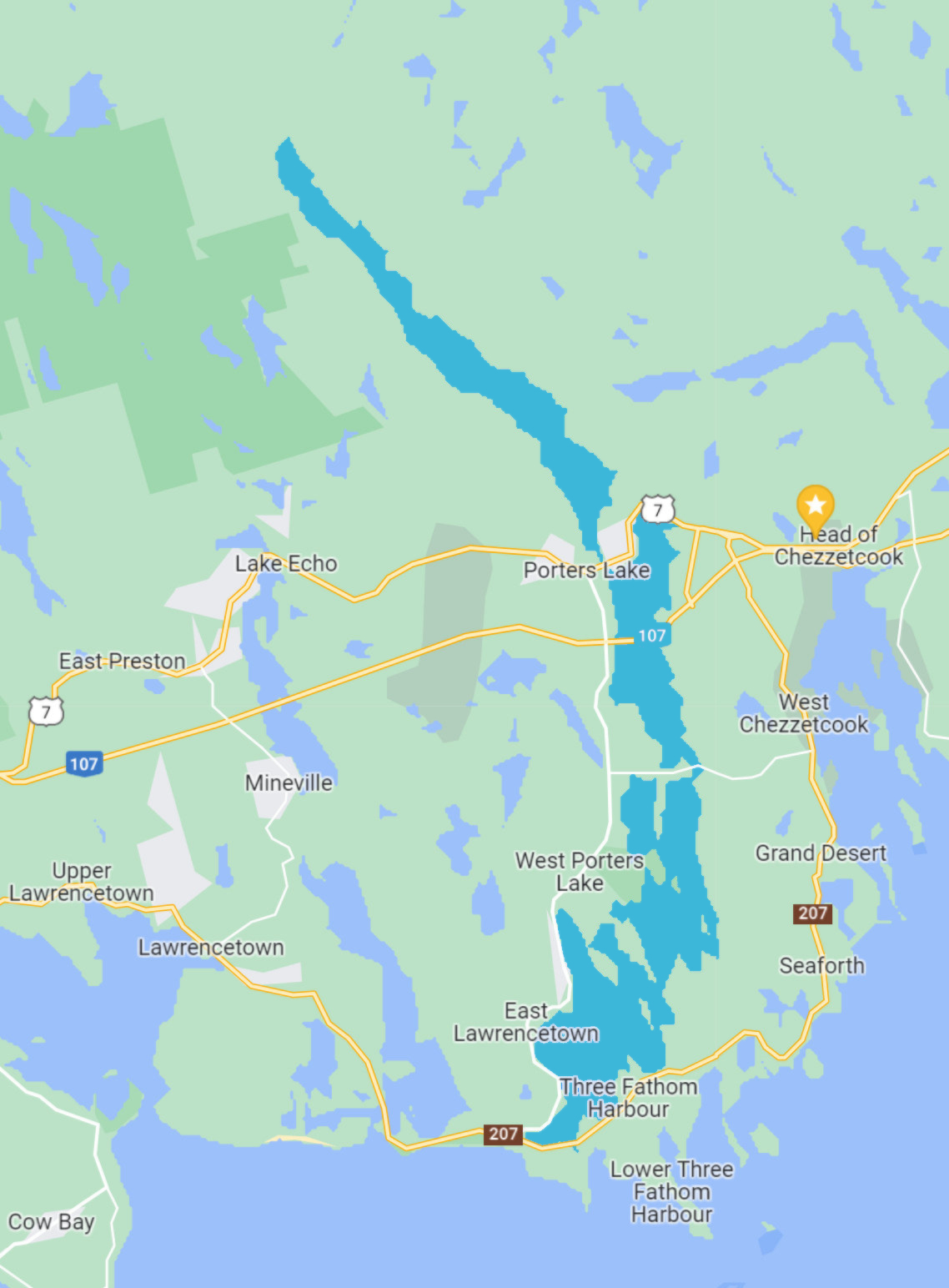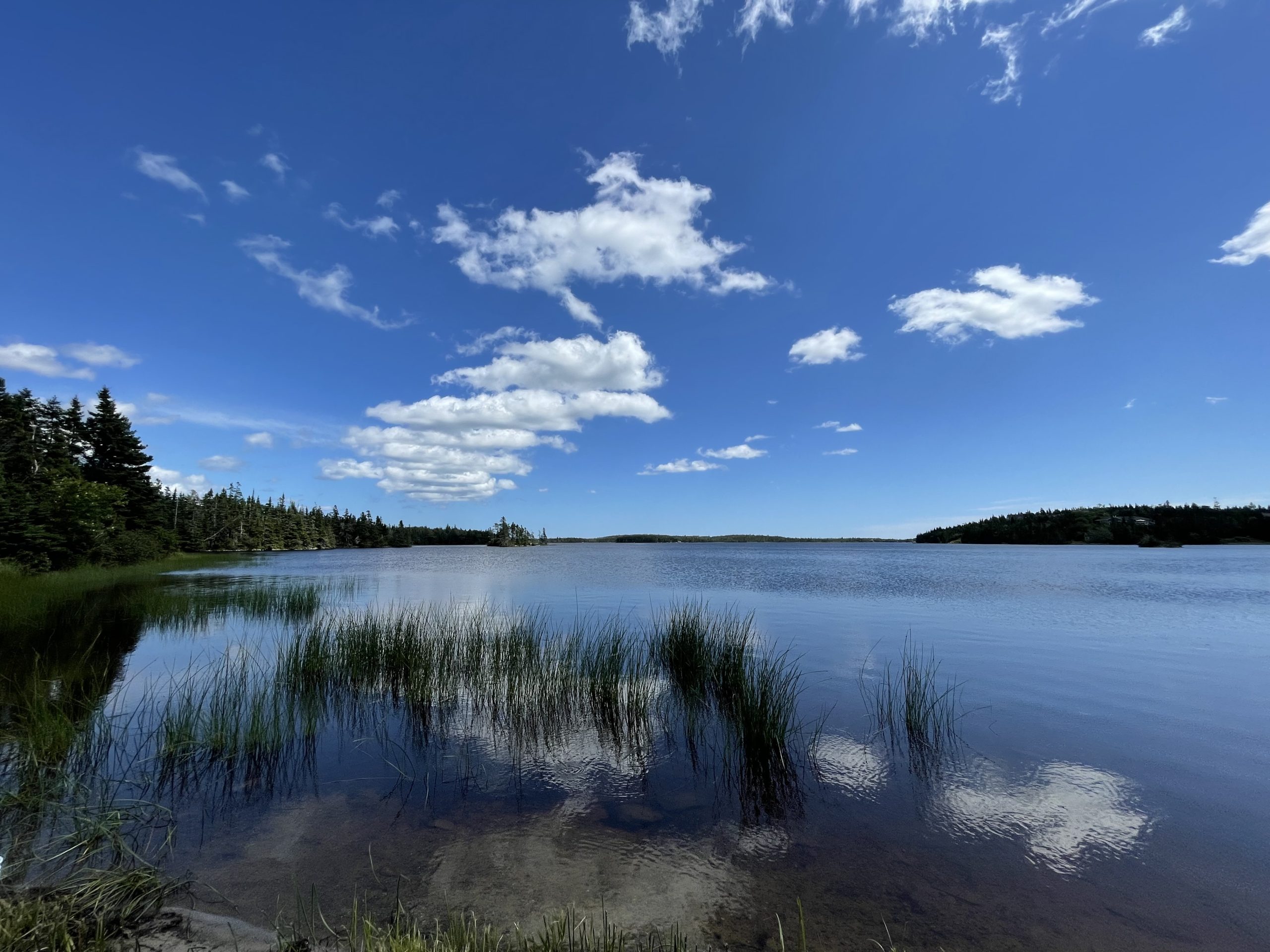 Porter's Lake is 24 km long crescent shaped lake. It is one of the most popular lakes for recreational boating in the region. The Lake is fed by a small river and drains to the Atlantic Ocean near Lawrencetown Beach. Because of this, the lake varies in salinity from almost completely fresh water at the north end to nearly that of salty ocean water at the south end.
The depth of Porters Lake varies significantly from the north end to the south end; the south end is approximately 5 meters deep on average, but the north end averages around 12 meters deep, with one part of the lake reaching 30 meters in depth.
Highway NS-107 crosses over the Lake, while Highway 7 runs north of the Lake and Highway 207 runs south of the lake.
There are a two popular public swimming beaches directly on the lake, including:
Kinap Beach: This beach is approximately 27m and is next to the Porters Lake Provincial Park, where you can find camping, washrooms, showers, picnic tables, and a boat launch. The small sandy swimming area is supervised by lifeguards on weekdays.
Map Directions.
Sandy Point Beach: This is a small, pebbly beach just off of NS-107 in Porters Lake. It has an area on either side of the tunnel which runs under NS-107. On the north side of the tunnel the beach is approximately 130m in length, while the south side is about 100m long.
Map Directions.